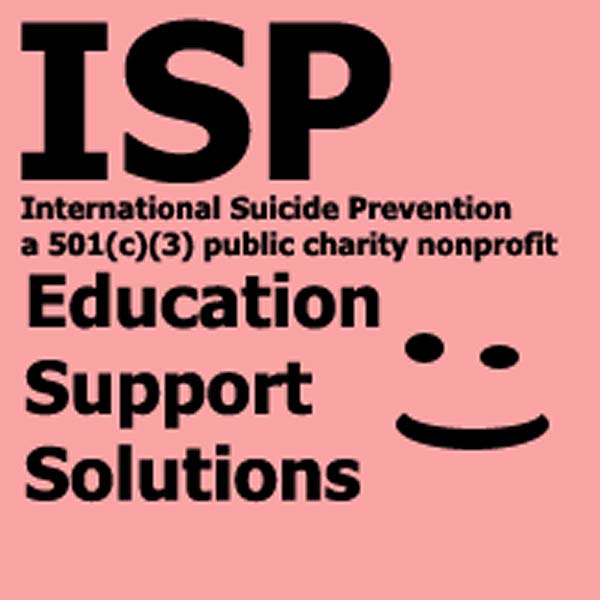 ISP is a 501(c)(3) public charity nonprofit. Servicing the needs of those that are suffering from intense emotional pain since 2006.
First Self-Help for the
suicidal S.P.G.B.,
and now (4 Phase).
Teen Suicides in the United States

High school students each year 14,800,000 of which 5,000 commit suicide and 2,000,000 attempt yearly.

We can be doing better, more than we are! And, now there is a way you can get directly involved to make a difference.

You, your student body, town, city, state, entrepreneurs can raise one dollar per student to get sent the NEW self-help "Suicide Prevention Guide Booklet" to your school and/or district!

Endorsed by mental health professionals, doctors, and advanced behavioral studies experts as a viable solution to drastically reduce suicide rates.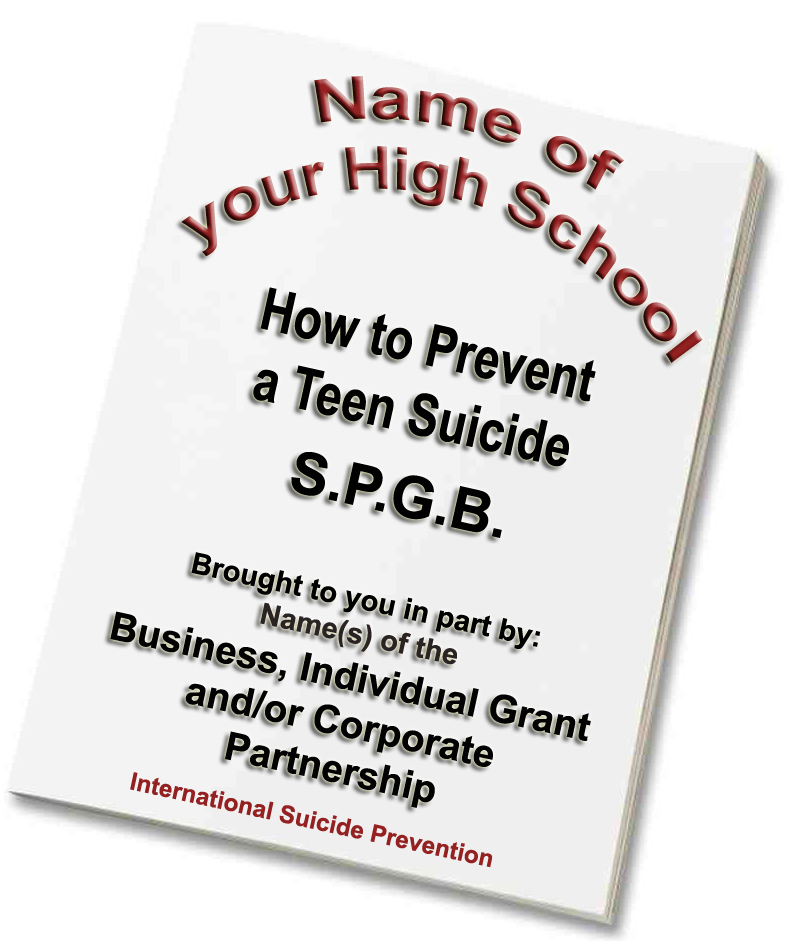 A suicide prevention self-help guide pocket booklet that can reduce or desensitize the emotions attached to a perceived traumatic experience or future anxiety creating incident, and it can change current behaviors through healthy new living habit techniques.

An unconventional holistic approach to address a human condition with easy to follow instructions

How to reduce suicide rates
Methods for promoting healthy mental behavior
How to identify an at risk individual
Procedures for reducing and/or eliminating suicidal thoughts
| Teen Suicide Prevention Initiative |

| To make a Donation |
Partnership to print self-help booklets (S.P.G.B.)
All donations are tax deductible, (ISP) is a 501(c)(3) public charity nonprofit
tax ID: 20-4671131
Matthew D. Dovel, president of ISP and, International Suicide Prevention Expert.
| Back to ISP home |
International Suicide Prevention (ISP) a 501(c)(3) public charity nonprofit
1736 E. Charleston Blvd., #301 Las Vegas, NV 89104 702 743 4340
Copyright�2006